The First Performance Commemorating the 385th Anniversary of the Youkiza
The name of succession performance of Magosaburo Yuki XIII,
renamed from Kazuma Yuki
"Eleventh Night, or On a Starry Night"
Adapted and directed by Wui-Sin Chong
Based on "Twelfth Night, or What You Will" by W. Shakespeare
Greetings
Finally, the time has come for my eldest son to succeed as Magosaburo Yuki XIII. He still has much to do both as a man and as a puppeteer, but I believe that there is still room for growth if he's willing to make the effort.
Well, it's no big deal because even I used to call myself Magosaburo. From now on, I would appreciate your guidance and encouragement in raising the 13th generation.
Magosaburo Yuki XII
Performance Schedule
June 2 (Wed.) – June 6 (Sun.), 2021
| June | 2Wed | 3Thu | 4Fri | 5Sat | 6Sun |
| --- | --- | --- | --- | --- | --- |
| 13:00 | | | | ◉ | |
| 14:00 | | | ★ | | ★ |
| 18:00 | | | | ◉ | |
| 19:00 | ◉ | ◉ | | | |
Registration starts one hour before the show, doors open 30 minutes before the show.
★ is scheduled to give an after-talk.
Please check your temperatures, disinfect your hands and soles, and wear a mask when you visit.
Childcare Service
Information will be posted on the Youkiza website in April or later, as the theater is in the process of transitioning to a contracted childcare service provider.
Venue
* For details on how to get to the venue, please refer to the above website of the Tokyo Metropolitan Theatre.
1-8-1 Nishi-Ikebukuro, Toshima-ku, Tokyo 171-0021, Japan
Phone: 03-5391-2111
2 minutes walk from the West Exit of Ikebukuro Station on each line. ◎ Direct connection from Exit 2b of the underground passage.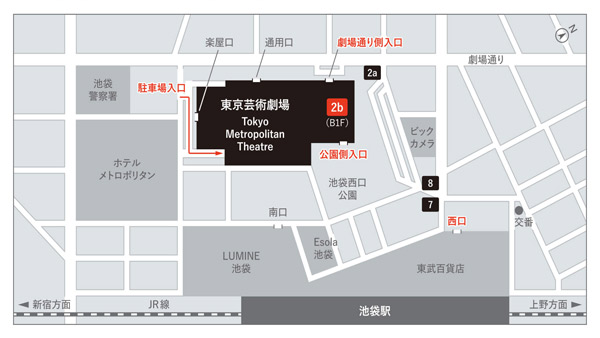 Tickets(All seats reserved)
General

6,000yen

General (DM member advance reservation)

5,500yen

Pair ticket

11,000yen

U30 (under 30 years old)

3,000yen

Students

2,000yen
Click here to make a reservation
※Discount tickets for DM members are available only at Youkiza. You can register as a DM member online 24 hours a day.
As a bonus for pre-ordering, you will receive a postcard celebrating the name of succession performance!
DM members can make advance reservations.




March 16 (Tue.) – April 11 (Sun.)

General reservations begin.




April 16 (Fri.)
Ticket Handling
Synopsis
Twins, Viola and Sebastian, are separated by a storm during a boat trip.
Believing that her brother is still alive, Viola decides to stay behind in Illyria and search for him. Even though she decides to stay in Illyria and search for her brother, she feels that it is too dangerous to live alone as a woman, so she decides to dress up as a man. …… She takes the name Sicario and begins to serve the lord of Illyria, Orsino. He is crazy about Olivia, the daughter of a nobleman. However, no matter how many times he asks Olivia to marry him, she always refuses on the pretext that she is in mourning for her dead brother. No matter how many times he is rejected, the flame of love in Orsino's heart never goes out.
On the other hand, Viola, who serves for Orsino, has come to love her master. However, Viola is now a man, and she spends her days in agony, having to hide her love for him.
One day, Orsino sends Viola on an errand to Olivia, and as she is entrusted with Olivia's feelings, Viola has no choice but to go and see Olivia. When Olivia catches sight of Viola, she falls in love with her all over again.
Thus, a troublesome love triangle is formed. ……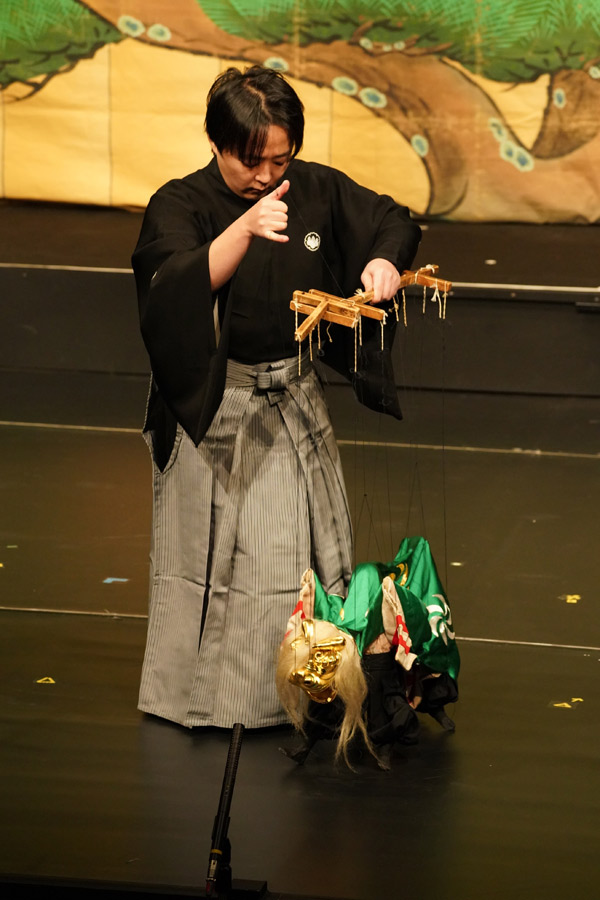 Magosaburo Yuki the XIII, renamed from Kazuma Yuki
Born as the eldest son of Magosaburo Yuki XII, he made his stage debut in 1985 at the age of six as Ishidomaru in "Yume Doji Yume Zoshi" written and directed by Yoshiyuki Fukuda under the tutelage of Sennojo Shigeyama. Later, in 2005, he appeared in the original production of Edo Yarn Marionette "Yume no Ukihashi – Dream Floating Bridge with Dolls" by Shizuoka Granship, and in 2008 in "Heisei Nozoki Karakuri – Broken Umbrella Choan" as Michinosuke Fujikake. Around this time, he began training in kabuki dialogue under Sawamura Tojuro II.
He also strives to master the Edo period magic lantern, another traditional art form transmitted by the Youkiza, and appeared as a magic lantern performer ("Utsushieshi") in the magic lantern "Banshu Sarayashiki," which was performed on a boat for the first time in 150 years in 2017.
In February 2020, he played the major role of Yajirobei in "Tokaido Chu Hizakurige: From Akasaka Namiki to Rantoba" at the "Magosaburo's First Classical Small Theater", which was received a favorable reputation.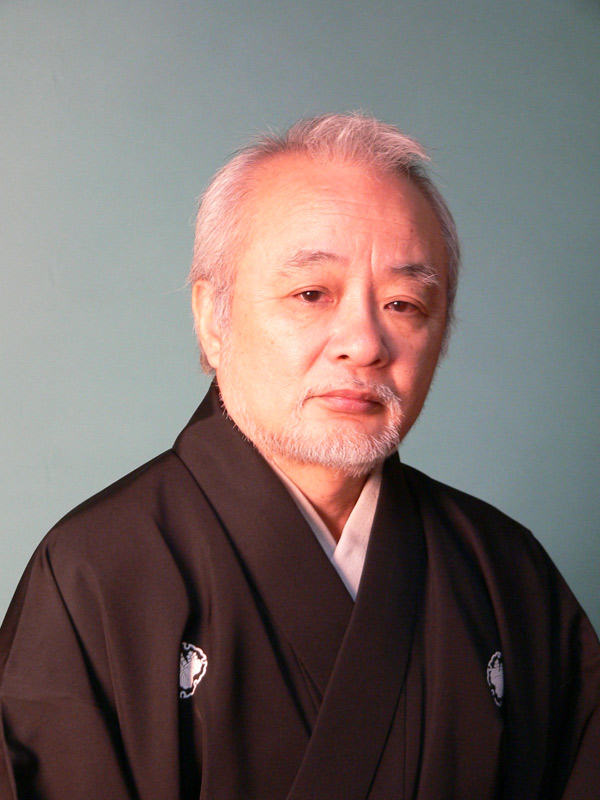 Senyu Ryokawa III (Magosaburo Yuki XII)
He was born the second son of Magosaburo Yuki, the tenth generation of the Youkiza marionette troupe, and started traditional Japanese dance at the age of three at the Nishikawa School. He started acting when he was four and at the age of eleven, he began to study at the Takechi Kabuki School, which was organized by Tetsuji Takechi.
He received training as a puppeteer under Hideo Kanze in Noh and Sennojo Shigeyama in Kyogen, and in 1972 he assumed the name of Senyu Ryokawa III, a "Utsushieshi" – magic lantern performer. In 1993, he assumed the name Magosaburo Yuki XII and became a puppeteer under two different names. In addition to traditional puppet theater, he has been actively involved in creating plays with theater people from Japan and abroad, and has participated in many overseas theater festivals such as the Avignon Theater Festival and the Sibiu International Theater Festival. He has also devoted himself to the training of successors, and in 2013 he opened the Edo Yarn Marionette Introduction School to promote and enlighten the art.
In 2021, he received the 42nd Matsuo Performing Arts Award Special Prize.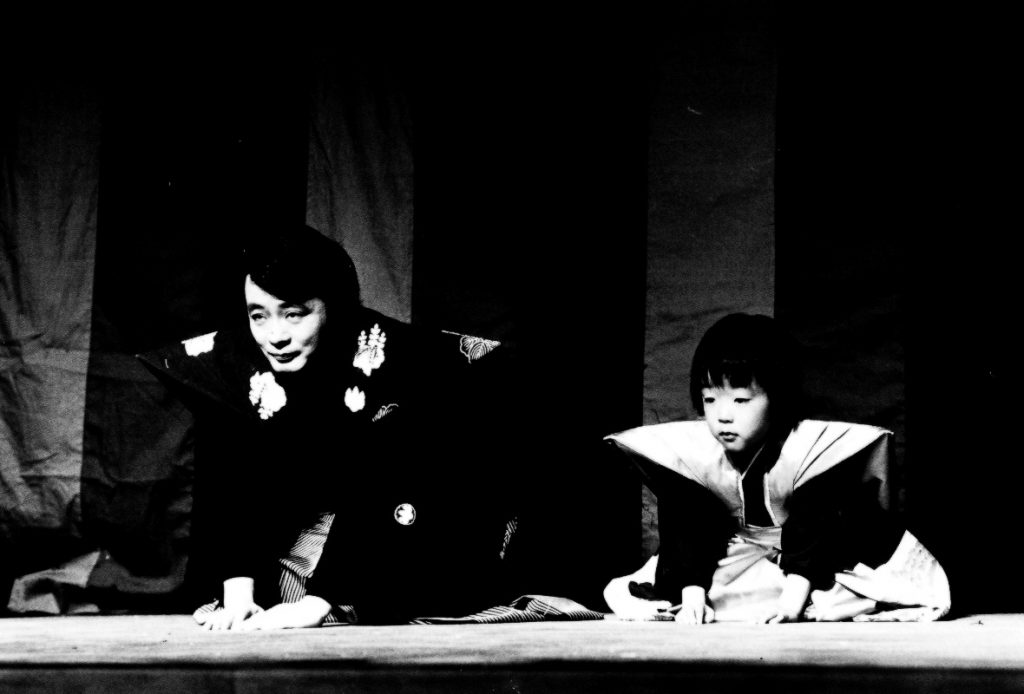 Cast
Magosaburo Yuki the XIII, renamed from Kazuma Yuki
・
Ikuko Yuki
Aki Yumoto
Yasuaki Onuki
Emi Oura
Tsugumi Nakamura
・
Senyu Ryokawa III(Magosaburo Yuki XII)
・
Guest appearance Junmai Uemoto
Staff
Marionette designer (head)




Jiro Iha

Costume (marionette, human)




Masatomo Ohta

Music




Daisaku Kume

Stage Design




Michiko Inada

Lighting Plan




Takayoshi Masuda

Sound Plan




Akame Fujita

Stage Manager




Hitoshi Yoshiki, Takuomi Kishikawa

Assistant Director




Jiro Shibata

Pseudo-fighting




Naoki Kurihara

Dialect coach




Yoko Nakayama

Advertising Art




Yoshihisa Oda

Publicity photo




Toshiharu Ishibashi
Edo Yarn Marionette Youkiza (Public Interest Incorporated Foundation)
Phone: 042-322-9750
FAX: 042-322-3976
Planning, Production and Sponsorship


Edo Yarn Marionette Youkiza (Selected Intangible National Cultural Asset / Intangible Cultural Asset of Tokyo Metropolitan Government)
Supported by


Supported by the Agency for Cultural Affairs , Government of Japan through the Japan Arts Council
Tokyo Metropolitan Foundation for History and Culture Arts Council Tokyo
COFFEE HALL Kugutsu Sou, Koganei Junior Chamber of Commerce, Tama Shinkin Bank Koganei Branch and Koganei South Exit Branch.
Cooperated by


Cocktail-do Corporation, Shimojima Corporation, Cube Corporation, Hanagumi Acting, Tokyo Water Taxi Co.